The Paintings are on masonite panels prepared by priming the panel faces with two coats of acrylic Gesso & then back priming with two coats.
I use only Grumbacher's finest oil colors, category #1, which are light-fast and permanent. After the painting is dry, a final protective coat of varnish is applied.
I build my own frames, wood with a colored plaster overlay, then top coated with multiple coats of acrylic.
Custom work to your size specifications is available.
All work is one of a kind
---
Frames
These days primarily wood with a plaster overlay. Available in most sizes including custom specifications
wood may be pine, spruce or fir
most Larger & custom sizes available
Link to more frame information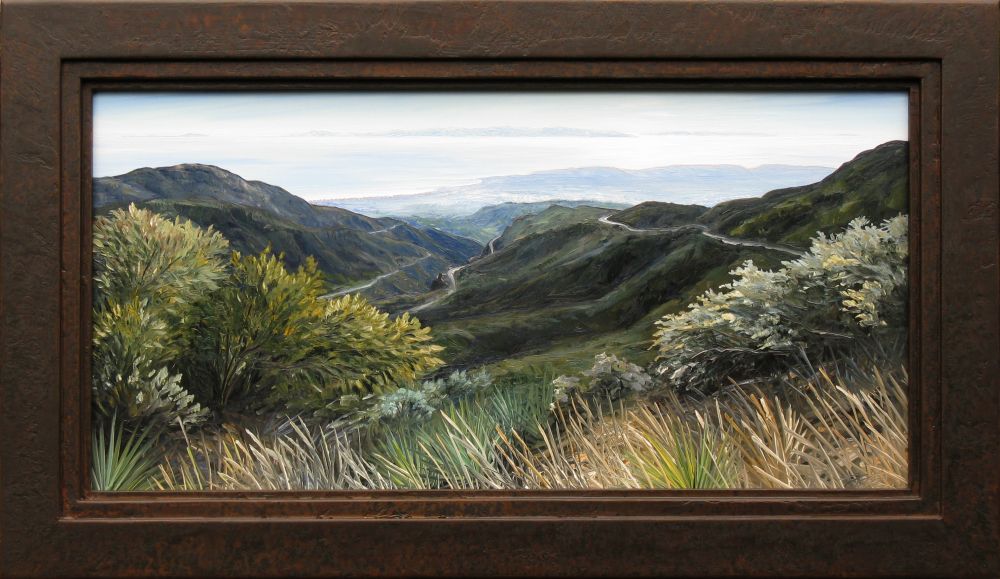 Plaster over wood frame
Shipping is available, please inquire.

THANK YOU