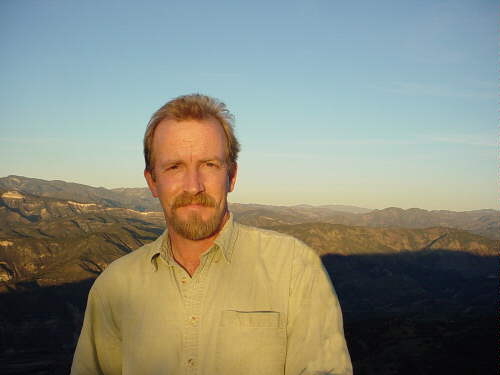 How could this have happened ?
JOHN GRANDFIELD
Moved to Santa Barbara from the east coast at the age of 5. Attended Cold Springs Elementary and Santa Barbara High School. John had the good fortune to be raised in Montecito, where being surrounded by the beauty of the area, led to an interest in art at a fairly early age. He is self-taught, with the exception of several months of lessons with local artist Dorothy McKenzie, at the age of 13 years. Other early influences; Ray Strong's dioramas at the S.B. Natural History Museum, and the work of Maxfield Parrish. John worked for 12 years as a finish carpenter, working on private homes in the Montecito and Hope Ranch areas. At the beginning of 1984, he decided it was time to take up painting seriously, as a goal he could pursue for the long term. John became a full time artist in mid 1989. Now living in Summerland, John would encourage people to help treasure and preserve natural settings. His work is held in private collections in the United States, and in various countries around the world.
For over 30 years now, John has exhibited his work at the Cabrillo Art Show in Santa Barbara, which is held year-round on Sundays, weather permiting.
The Cabrillo Art Show has run continuously for more than 50 years, What fun !
---